Autumn bird festival 7th of October 2023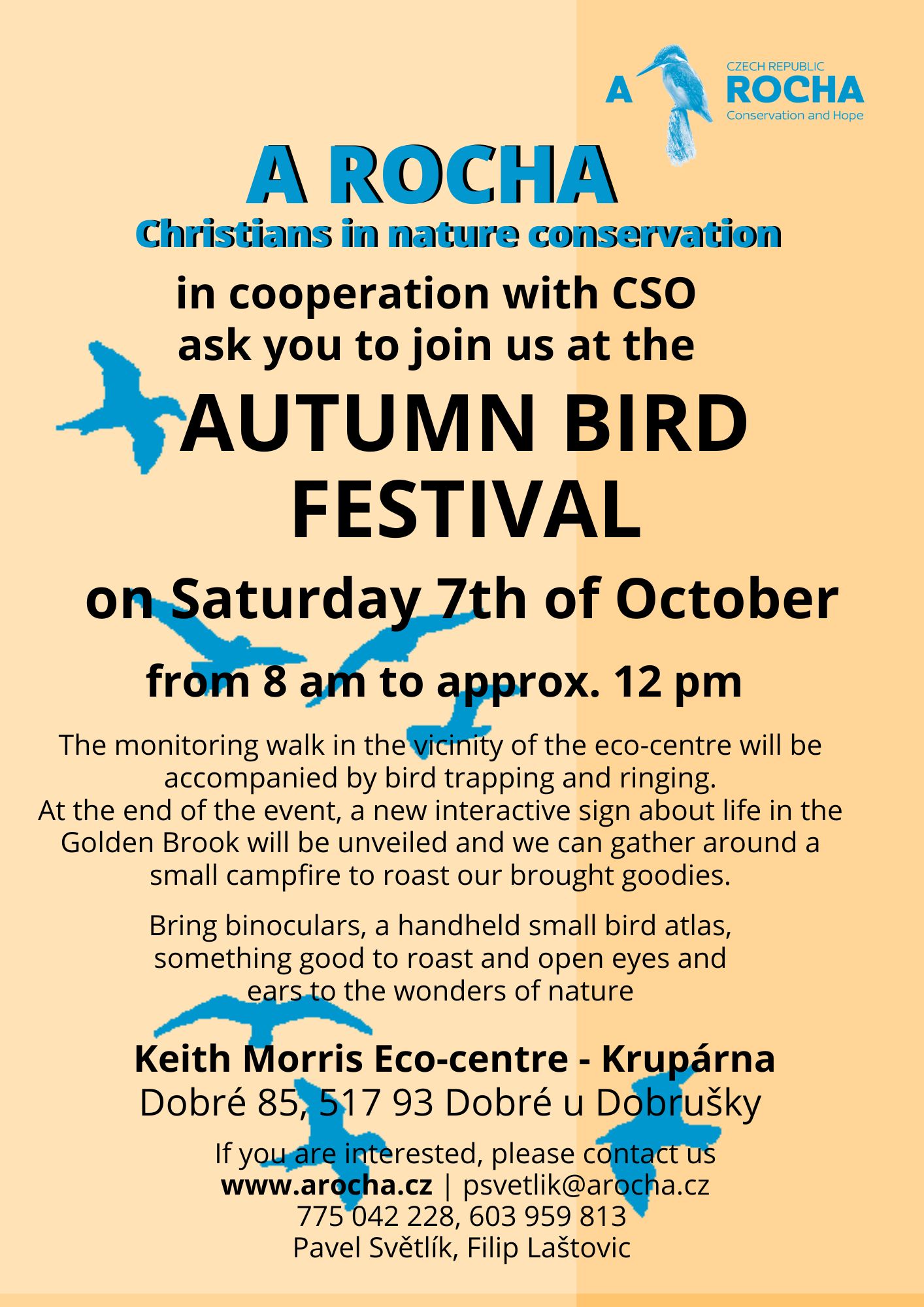 Autumn bird festival
We are inviting you to an Autumn bird festival to Keith Morris eco-centre on Saturday 7th of October from 8 am to 12 pm.
The monitoring walk in the vicinity of the eco-centre will be accompanied by bird trapping and ringing. At the end of the event, a new interactive sign about life in the Golden Brook will be unveiled and we can gather around a small campfire to roast our brought goodies.
Bring binoculars, a handheld small bird atlas, something good to roast and open eyes and ears to the wonders of nature.
If you are interested, please contact us
www.arocha.cz | psvetlik@arocha.cz
775 042 228, 603 959 813
Pavel Světlík, Filip Laštovic
You can download the poster by clicking on the picture.