Autumn Bird Festival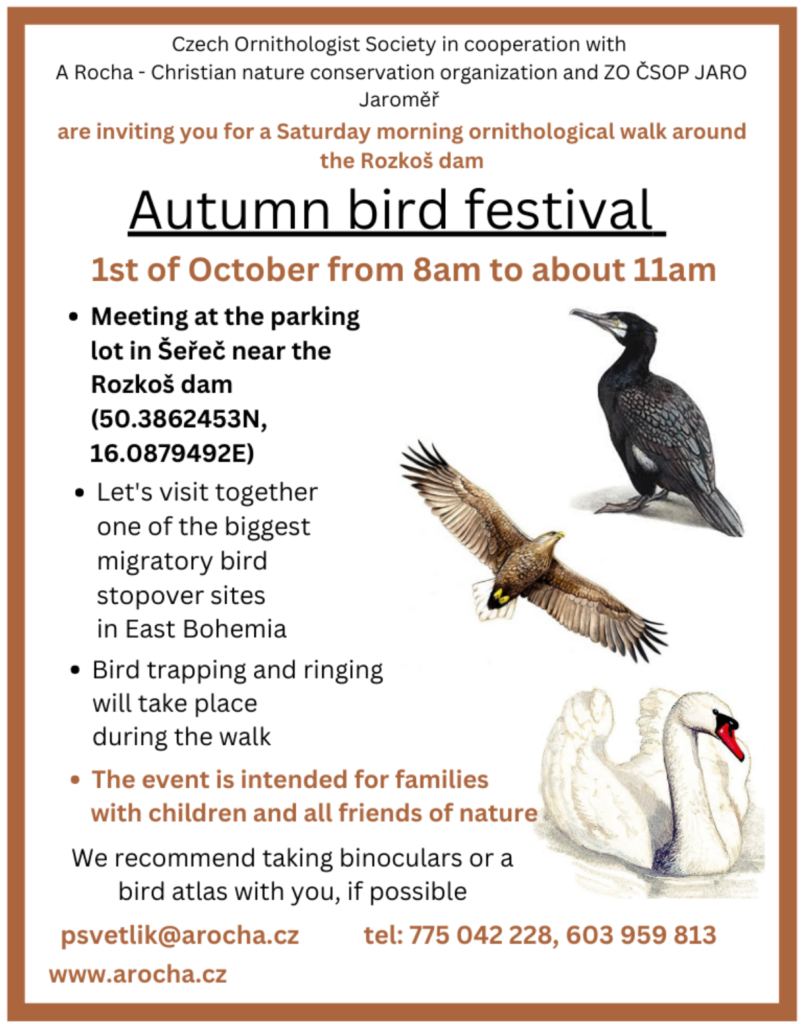 Please join us at the Autumn Bird Festival at the Rozkoš Dam (přehrada Rozkoš)
1st of October 2022 from 8 am to about 11 am
Meet us at the parking lot in Šeřeč near Rozkoš dam (50.3862453N, 16.0879492E)
Let's visit together one of the biggest migratory bird stopover sites in East Bohemia.
Bird trapping and ringing will take place during the walk.
The event is intended for families with children and all friends of nature.
We recommend taking binoculars or a bird atlas with you, if possible.
psvetlik@arocha.cz, www.arocha.cz tel: 775 042 228, 603 959 813
You can download the poster here or click on the thumbnail on the left.