Looking back at Volunteering week 2023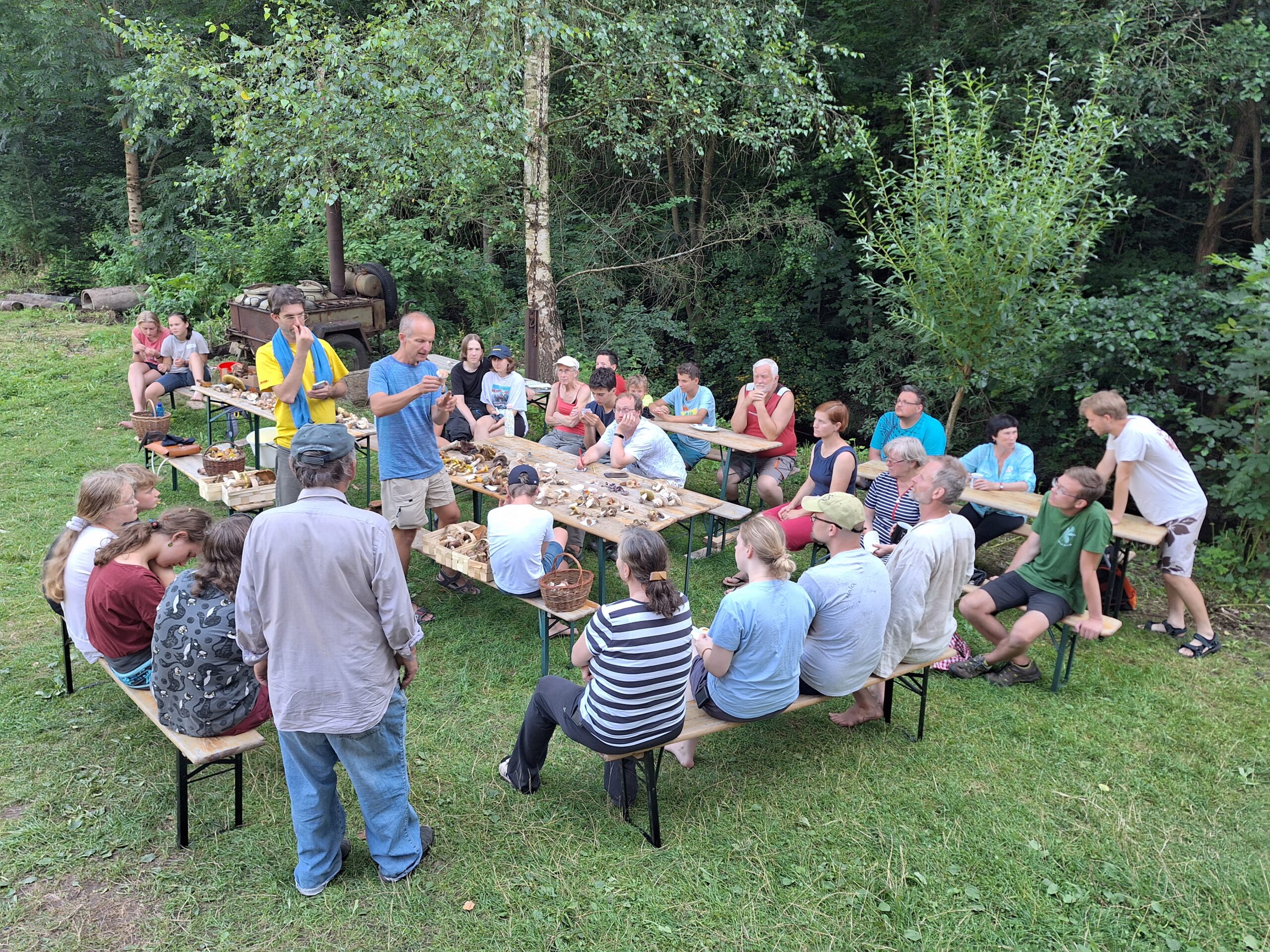 Let's look back together at this year's third annual Volunteering Week at the Keith Morris Eco-centre!
The 25 volunteers from last year were joined by 15 more of our friends and nature enthusiasts. Together we laid the floor of the Krupárna first floor, cleared out the hay loft, moved things from Krupárna loft into the hay loft, and stocked A Rocha with wood for next year, which we stacked in the new woodshed addition. We haven't forgotten the local living garden either – as well as the traditional pond cleaning, we've mowed the banks of the stream, weeded the herb beds and generally cleaned up all the corners of the garden.
In addition, we enjoyed beautiful hikes in the area, informative lectures, and a daily quiet reflections on the ways in which we as Christians can care for the Creation.